Omni Casino is one of the longest running online casinos, and has been online for over 13 years.
It's amazing to think of the changes that have occurred at Omni Casino since they were first online.
So many new games, a more improved VIP Program, and all new and huge Progressive Jackpots.
What's even more impressive is the amount of Roulette variations at Omni casino. See the list of roulette games below!
American Roulette at Omni Casino: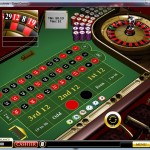 The classic American Roulette game is of course available at Omni Casino. It has three different variations of betting limits, as you get to choose your table limits. You can play for as little as ten cents, or as high as $1,000 per spin.
One thing I really like about American Roulette at Omni Casino is how fast it is, plus it has a nice "old school" feel to it. It's very simple to play, and the software is great and responsive. You can try out American Roulette for free at Omni Casino by clicking here.
Premium American Roulette at Omni Casino: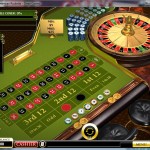 The rules of Premium American Roulette are the same as American Roulette: the difference is in the visiuals.
This is a much more enticing game, with more professional dealer voices and a whole different graphical look to it. If you found the classical version of American Roulette bland then you'll love Premium American Roulette, with all it's bells and whistles. It's amazing how cosmetic changes can really increase your fun factor while playing a game.
European Roulette at Omni Casino: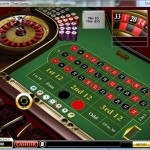 Omni Casino offers the classic European Roulette game, with betting limits from $0.10 to $1000. The minimum table limit is $1.
Omni Casino also offers a Premium European Roulette variation.
French Roulette at Omni Casino: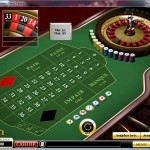 At a lot of casinos you can only find American & European Roulette; thankfully Omni Casino also offers the classic French Roulette game. French Roulette offers all the typical bets exclusive to the French Roulette game, with table and betting limits of $0.10 to $1000.
Omni Casino also offers a Premium French Roulette version with a lot better experience in the graphics department. Click here to try that.
Premium Roulette Pro at Omni Casino: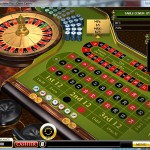 Omni Casino offers the excellent Premium Roulette Pro game. The graphics for this game are fantastic, and it offers all the bets and features you'd find in a Roulette Pro game, with single zero, all the special bets and of course the race track.
3D Roulette at Omni Casino: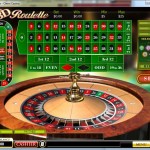 If you're looking for a whole new perspective on online roulette, then you have to play 3D Roulette. This is just FANTASTIC with a whole new view on the game of Roulette, and the Roulette wheel is the focus of the game.
You also don't need any 3D Glasses to play 3D Roulette, so get on over to Omni Casino and try this delightful game today!