Bodog is one of the most popular online casinos, and the reason for that is because of one word: trust.
Bodog is a huge brand name, with millions of money backing them.
If you're looking for a casino that you can trust then Bodog is the one for you.
When it comes to Roulette, Bodog offer three great Roulette games for you to play.
American Roulette at Bodog Casino: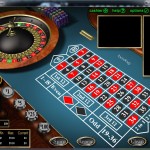 Bodog of course offer the classic American Roulette game, and the software at Bodog is top-notch. It's such an appealing game on the eyes, and so very fun to play.
With American Roulette at Bodog, you have minimum bets of $1 and maximum bets of $500. These betting limits apply both for inside and outside.
European Roulette at Bodog Casino: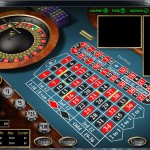 European Roulette uses the same excellent software as American Roulette does, and has the same minimum and maximum betting limits.
European Roulette at Bodog is very easy to play too – the software is simple to use, graphically appealing and very responsive. If you're looking to play European Roulette online, this is a good choice.
Roulette Pro at Bodog Casino: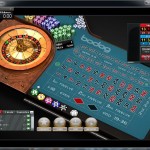 The third offering of Roulette at Bodog Casino is the exciting Roulette Pro game. This uses a whole different interface from American & European Roulette, and has a whole different, more realistic viewpoint to it.
The minimum and maximum betting limits range from $1 to $300, and Roulette Pro offers a variety of different bets, including Red Splits, Black Splits, Black Diamonds and Red Snake.
Roulette Pro also offers betting types like "Final 0″ through "Final 3″, and is a great twist on the regular game of Roulette.
If you're a Roulette fan, you'll love Roulette Pro.