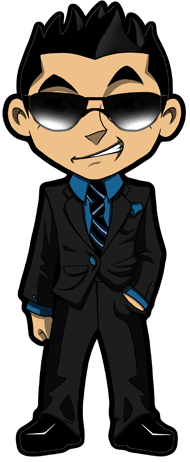 There is no betting system more famous than the Martingale betting system, and the Martingale betting system is one of the most popular betting systems when it comes to Roulette.
The Martingale Betting System is the classic "double or nothing" betting system.
Every time you lose, you double your stake until you win again. While this sort of betting system can be applied for most other games, Roulette is the best game to handle the Martingale Betting System. We also recommend that if you want to test out the Martingale System, you test it out at High Noon Casino. High Noon Casino offers $60 free so you can test it out at the real money tables, and offer the best choices when it comes to roulette betting limits.
The reason that Roulette is the best game to use the Martingale system on is due to the even money bets that you can place, like betting on red or black, or even or odd. While technically you could use the Martingale Betting System on other types of bets at different odds, it becomes a mess and your risk of ruin is a lot greater.
How the Martingale Betting System works:
Let's say you sit at a Roulette table and put $10 on Black. If you win then you continue to bet $10 on Black, much like the Flat Betting System.
The difference in the Flat Betting System and the Martingale Betting System is when you lose.
When you lose with the Flat Betting System, you continue to bet $10. However with the Martingale Betting System if you lose at Roulette, you then double your stake. So your next bet will be $20.
If you win that bet then you go back to $10. If you lose, you then bet $40. If you lose again then you bet $80 and $160 and so on, until you eventually win one, then you go back to $10.
The Martingale Betting System aims to chase your losses via the method of double or nothing, and if you're looking for action and excitement in a betting system then look no further: betting $2560 to win $10 will have your heart pounding like no other game. Don't believe us? Try It Out For Free.