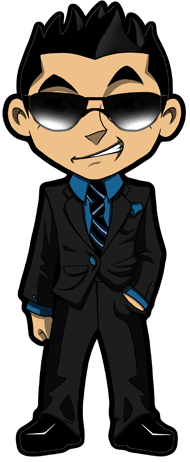 The flat betting system is the most simplest form of betting, and is ideally used when you are first starting to learn a game. If you're in the Roulette for Dummies phase, then this is the best system to start out at. The Best Online Casino for Roulette Players is Lucky Red Casino, which offers all the basic Roulette games.
The flat betting system is exactly as it sounds:
Making flat bets, and never deviating from this. You go up to your preferred casino game with a certain amount of money, divide that money up into amounts of the same value, then bet that amount. No matter how much you win or lose, you never change the amount that you bet.
For example if you bring $500 to the roulette tables and they have a $5 minimum limit bet and that's the amount you want to bet, then you essentially have 100 "units" to bet with. Each unit is $5.
Whether you bet on red or black, even or odd, 1st 12, the number 16 or the 2nd column the bet amount remains the same – $5. You can go on an awful losing streak or a great winning streak and the amount stays exactly the same – $5.
The Roulette Flat Betting System may seem boring.
However it is the best system to use when playing a casino game like Roulette for the first time. It allows you to focus on just understanding the rules, the payouts and the odds, and doesn't offer any distractions.
Once you have fully understood the game of Roulette, we do recommend advancing to other Roulette Betting Systems, with the Base Two Roulette Betting System being a great first step into the world of Roulette Betting Systems.