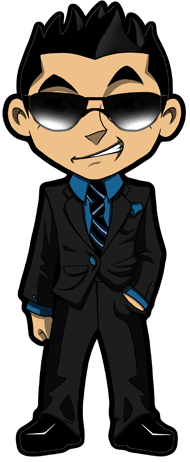 One good thing about Roulette is that you don't need an expensive poker chipset.  You could actually even look at Walmart as they have a wide variety of cheap chipsets there.
However we highly recommend visiting PokerShopping.com.
Along with clay chips Poker Shopping also has a wide variety of much cheaper chip sets that are ideal for a wild game like Roulette.  People can throw them around and bang them around like crazy and it's not a problem at all.
You are ideally looking for 5 gram plastic poker chips.  These are the best type of chips to use at Roulette and are very cheap.
You can get them as low as $2.40 here.
What's great is Pokershopping.com have a huge variety of chips.
They also don't offer just bulk deals, so you can try various ones out to see what you like.
PokerShopping.com ship worldwide too.
If there are any other roulette chip suppliers around who want mentioned here, e-mail g@dealerdan.com and I'll check out your site.
If anyone has any feedback after purchasing from PokerShopping.com then let us know!